Why Web Hosting is Important for SEO
SEO and Web Hosting are quite closely linked. The online marketplace is growing and evolving all the time and a lot of businesses want to see their website on the top page of Google and ranking better than ever. SEO will play a huge role in the performance of your website on how it ranks and the traffic it generates. A lot of people take web hosting lightly without realising the impact it has on your website's SEO rankings. When it comes to choosing a web hosting provider a lot of people think about the price which in turn can be a mistake. They may be the downfall and the cause of your website for ranking poorly. Do your research and find a
web hosting provider
who will offer the best services that they can.
Here I am outlining in detail the reasons why Web hosting is important for SEO and how it can increase and decrease your SEO and website.
Your websites speed is vital for SEO 
One of the most important factors of this is the speed and how fast your website loads.
Your websites speed plays a very important
role and the main search engines like Google are paying more attention to this in the ranking algorithms overall. The visitors and users to your website are more than likely to leave and you will lose traffic if your website is taking too long to load up. This is specifically true if most of your generated traffic is through mobile users, they are more than likely using WIFI connections with poor performance.
The best web hosting provider will be as quick as possible and be reliable. Speed will be one of their main priorities. There are so many web hosting companies out there who have built up great reputations over the years for their excellent customer reviews.
The overall speed of your website will increase 
If your website is very slow at loading up, this means you need to put a plan into action to
increase your websites speed
. The main problems you may have are the load time is slow which is generally caused by videos, images, bad coding, and other content or a slow server through your web hosting provider. The use of images can improve the user-experience when necessary. Optimising your website is important you do not want too many images on the same page. The image should be no bigger than 100kb, you will need to resize if it is larger then this. In terms of videos on your website, scrolling down the webpage and the video is on autoplay this will slow down the webpage immediately. The overall load time will be increased if the video is on autoplay and secondly, a lot of the users do not want to view a video and they may not want to be forced into watching it. Remember to invest in a good developer and in turn, you will see investment back on your return.
The Rankings, uptime, and downtime 
Downtime of your website
simply means the quantity of times your webpage is inaccessible due to server problems. If your page cannot be reached on a few occasions by search engine spiders in 24 hours and if your website is slow during those periods, they will do a recording that your webpage is unreachable and move on to the next. If you are inaccessible on a consistent basis your website will be deemed as unreliable and this will make your rankings go down. Being realistic, some downtime is inevitable but having the right web hosting provider they should guarantee 99.9% uptime nearly all the time.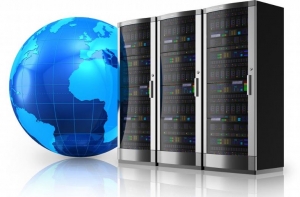 The performance of your server is a key aspect 
A crash of your server is rare, and it can happen for a few different reasons:
Old servers cannot handle shared hosting
Several viruses, malware, etc
The server gets overloaded due to high traffic
Servers are not being maintained properly
In the end, it comes down making the right choice and to pure luck. No matter who you choose for your web hosting there is still a small chance on occasions the servers can go down.
Features of website optimisation 
A lot of hosting companies have offers of extra benefits that will ensure your website to be optimised properly for the search engines. Optimisation brings the whole website together. The helpful tools and features may not provide every detail of SEO, but they can ensure that you will not be dismissed by search engines just because of small problems that can possibly be fixed. If you are new to SEO and not an expert these tools can be very helpful. It really is important to pick the right web hosting company.
Does website hosting affect SEO rankings?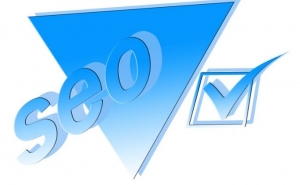 The modern world is all about
SEO
and if your website is not ranking on the first page of Google you will not get noticed. Many organisations are eager and want their websites on top of Google search engines. If your website runs swiftly and smoothly you are more than likely to gain better Google rankings and this is only possible if you invest in a top hosting company. Web hosting can affect SEO rankings and here are the reasons why:
As stated above if your server is down frequently this is a sure sign that your web host is not reliable. It affects your overall performance and it can also bring down its SEO and SERP. Investing in the best available web host for your website is important.
Loading time of your web pages 
As stated above, if the pages on your website are running slow and taking to long to load it is a complete lack on the host's end. It is a known fact if a website takes more than 2 seconds to load a visitor is more than likely going to leave and switch to another option. Having a good host this will help increase a websites load time and result in increased traffic to your website.
It may seem cost-effective at the time to you but remember you pay for what you get. Having multiple websites on a server can compromise the quality of the hosting. Google does not want hosting on shared servers as it goes against the ethics of SEO.
To target a local audience, choose a localhost 
Your server location is important as it provides the visitors to your website with a swift browsing experience. Every website is allocated an IP address that will direct and relate to the geographical location of your website. If you choose a local host it will make it easier for you to target local audience and this will eventually improve local search engine rankings.
GEO-Targeting feature should be set up in search console tool 
This tool is an excellent feature of
search console
tool as it helps target the right audience globally regardless of your server location.
Be sure to invest in a good host, the
SEO rankings
of your website are crucial for your business to run smoothly. The hosting provider should have all the factors that are essential to improve your SEO rankings, grow your business, and boost your reputation.