Bespoke Websites Tailored to your Business
With our modern bespoke website designs, you are guaranteed much faster page loading speeds, more positive Google search rankings, and a unique design that showcases your business. No shoddy templates are used, so you are guaranteed that your new bespoke build is unique only to your online business. You get great value for money with this type of professional service that also guarantees no hidden charges, just fixed fees. If you are looking for an e-commerce website built, then bespoke is the most lucrative and sensible business option to choose. If you want to showcase your service or product in a professional way, then the first step to take is going bespoke! Our reliable team will make sure your pages look good on all devices such as mobile, desktops, tablets and laptops.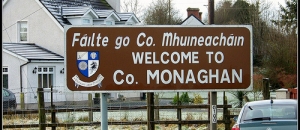 PRO SEO & Web Design Ltd is a professional high ranking company who specialise in Website Design in Monaghan. We design and build the best websites for visibility in Search Engines and we meticulously make sure that your website is 100% SEO (Search engine Optimisation) friendly. Having a website is a benefit to your business. If you are a business or just starting out or if you want to revamp or upgrade your website design to add new features we have a solution to match your needs.
So Call us today on 01 400 4188 for a Quotation with a difference. SEO Friendly Web Design in Monaghan for Number 1 Position on Google.
Responsive & Mobile Friendly Web Design Monaghan
Our priceless experience in Web Design is essential for us to be able to guarantee you that your website is designed exactly the way you want and is attractive to your potential customers. Also, we will make sure that your website design is made easy to navigate and that it will be easily achievable to rank top of its market for Organic Searches.
Our Website Designs are responsive and mobile friendly, which means they will work on any size screen from phones to tablets, to laptops and desktops. We will create the latest and modern trendy websites to showcase your products or services. To ensure complete customer satisfaction, we design websites to be easy on the eyes, make them easier to use, ensure they have a quick loading speed and are visually stimulating. 
Simple 3 Step Website Design Process
1. Discussing your Business & Specific Requirements
We will designate one of our professional website consultants from our creative design team to discuss what type of website you require for your business. The more we know about your business, then the easier it is do propose to you the best layouts, styles, colours and functions of your new build. We then advise on what may be the best package for your requirements, possibly offering a number of options to cater for your budget.
2. Simply Provide us with Information & Content
You will be taken through a brief checklist of what exact content your website will need for the specific pages we have agreed on earlier in the process. Don't worry, we can always help you to source logos, designs and images. We can take care of everything such as the domain name, hosting, site setup. If you are finding it difficult to create enough content, we can even help you out with this for just a little extra.
3. We then Create your Website
Once we gather from you all the required information, an initial deposit is taken to start off the project. From the ground up, your new site will be meticulously built to showcases your company in an appealing and eye-catching way. PROSEO's web development experts will then register your domain name, set up your website email address, and then commence on the site design. Once it is fully created and tested, you can browse through the website and inform us of any revisions that may be required. After any revisions and once you have approved all the aspects of the site, each page will be submitted and indexed on search engines.
So Call 042 974 5619 for a no obligation website Quotation.