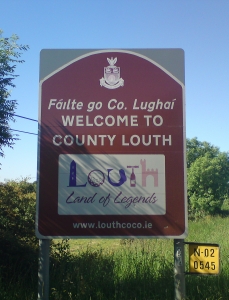 Leading Web Design in Louth
PRO SEO & Web Design Ltd is a top ranking company on Google who specialise in Website Design in Louth. We custom build and design the best type of websites to make sure it gets the maximum visibility in Search engines. We make sure that each website design is fine-tuned with SEO (Search Engine Optimization) in mind. An SEO friendly website is essential for ranking purposes. It is essential for any business to have a website in the modern world. If you have a flourishing business or just starting off, having a professionally made website will aid towards your businesses growth.
Our professional team in Co. Louth has all the skills necessary to upgrade your site, add some new features or recreate a whole new site. PRO SEO's employees have many years of qualified experience in Website Design which is essential that you can be confident your designed website is exactly what you want.
A professionally designed website should always be eye-catching to your potential customers. We can guarantee that your website design will be designed in the best way possible to make it navigation friendly. Our highly skilled Web Design team in Dundalk Co. Louth will ensure that it will easily achieve top rankings in search engines in its market sector for Organic Searches.
So Call us today on 01 400 4188 for a Quotation with a difference. SEO Friendly Web Design in Louth for Number 1 Position on Google.
Bespoke Website Design
PRO SEO & Web Design Ltd are creative SEO Consultants & professional web designers who plan, design, develop and deliver handmade, bespoke websites that give you the owner an outstanding Sales Funnel, Resulting in lots of Sales.
A poorly structured website design will not attract business even if the visibility on Google is on the First page. When building a website it should be easy to navigate through the pages, look great and be user-Friendly.
So Call 01 400 4188 for a no obligation Web Design Quotation in Co. Louth.
Mobile Friendly & Responsive
If your website is still without a mobile-friendly and responsive design, then we can help. We have exceptional knowledge and experience when it comes to building and designing mobile-friendly websites. Whether you are needing a
modernised
rebuild or a new build from scratch, our professional developers will take care of everything. We build a tailored website for your business that will appeal to both search engines and mobile users. We will create a site that is flexible and that can respond and function appropriately with computers, tablets, smartphones, and other devices. With responsive mobile-friendly sites, we can ensure customer satisfaction, make your site easy on the eyes, that it is simple to use, visually stimulating, and has a fast loading speed. This, in turn, will enable users to have a more positive experience and this will encourage them to spend more time on your website. At Pro SEO, our work will improve your credibility, increase your internet presence, showcase your brand better, boost your sales, and better your reputation. Contact us today for a quotation and let us turn this into reality.