What Our Customers Are Saying

Paddy Clarke Paddy Clarke Photography
"Thank you so much for our new website, you have always been on the end of the phone to help us and have been so helpful with all my questions. I have a lot of photographer friends who are jealous and very i mpressed with my website. I would have no problem recommending you to anyone…

Gerry Duffy Gerry Duffy
"I was planning my Internet marketing strategy for the next 12 to 18 months and thought it was a good idea to some expert advice. The analysis and recommendations from ProSeo were fantastic. They reviewed my website and within a few weeks I saw my rankings Google not just a few places, but by a FEW PAGES…

Beacon Face Mr Kambiz Golchin
"I needed to get my Website to first page on Google soi contacted PRO SEO.ie to evaluate my website. My Rankings were terrible and i was nowhere against my Competitors. Now after 6 months I have 18 Keywords in number 1 position with another 21 keywords…

Ruairi O Connor www.ruairioconnor.com
"Thanks again for all the work you did in delivering my new site From the initial scope of work meeting, through the various phases of design, implementation and go-live the team at PRO SEO were dedicated, professional, talented and so driven to over deliver on the requirements agreed to. The site went….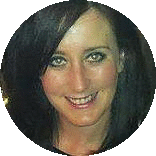 Carol McGirl www.ProtrainingCourses.com
I have used the services of Pro SEO for my company Pro Training (First Aid, Manual handling). I would like to recommend Derek and his team on the high standards of professionalism and their consistency. Derek and his team have followed through on everything that they said they would do for Pro Training….

Hugh Moore www.Atticconversions.ie
The Social Media Team in Pro SEO are excellent as they have been running my Facebook , Twitter & Google Plus pages and You Tube also. They post daily and have increased my visitors dramatically on all channels. Thanks Lads….

Sailesh Tupsy www.Clean4U.ie
I would like to thank all of the team at proseo.ie for their professional SEO Services. We started off with very little visibility and poor rankings on Google. Within 6 months we have over 25 relevant keywords on the first page of Google. Due to this, we have increased our online sales dramatically. Derek and…

Dino Vidan www.vanityfair.ie
Started with PROSEO in 2014 in the hope they could increase my Ranking visibility on Google. I am very happy with their work and we now have 6 Number 1 Positions and 18 Keywords in the Top 10 on Google.ie, Business & Enquiries via the website have increased too.They got our website through…

Declan Webb www.WebbsAutoBody.com
"I hired PRO SEO to do my SEO Marketing as our rankings were poor. After 3 months we are now 14 keywords in the Top Ten and 6 keywords in the Top 3 and we are number 2 for Auto Body Repairs / Body Repairs in Ireland Thanks Lads for your dedication."

Cathal Molloy Best Wedding Bands
I would like to thank all of the team at proseo.ie for their professional SEO Services. We started off with very little visibility and poor rankings on Google. Within 6 months we have over 25 relevant keywords on the first page of Google. Due to this, we have increased our online sales dramatically. Derek and…

Ger Byrne Abbeylawn
"After 2013 Penguin Update I changed SEO Companies as I had lost all my Rankings on 3 websites.
I Hired PRO SEO to sort out my Rankings and the Google Penguin Penalty. After 6 months they had gotten my 3 websites back on first page.
My Google Manual Action was lifted and I am still with PRO SEO today as they maintain and continue to grow my rankings and Leads."

Ronan Bennett Plant Hire Athboy
"I basically called Derek and his team at ProSEO because I was ranking pretty poorly on google for most/all of my keywords (really, I was on the 19th page!). Derek talked me through the ins and outs of how SEO works and how he would be able to get me the outcome I was wanting….. Now at 1st, I was sceptical but in the end, ProSEO really have come through for me and I now have 21 keywords on the 1st page of Google and 12 of them in the top 3!!!! I really would recommend ProSEO for their services."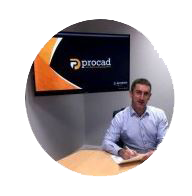 Procad Procad.ie
"I would like to thank all of the team at PROSEO.ie for their professional SEO Services. They have made a valuable contribution to Procad's overall visibility over the last number of years. Connor and his team have worked hard to assist with
Procad's
appearance on Google search first page with many of our keywords."
FREE SEO ANALYSIS
[contact-form-7 id="12370″ title="seo analysis"]