Why You Should Use Our Web Design Services
PRO SEO & Web Design Ltd are also a specialist Professional Website Design Company based in Carrickmacross, Monaghan. We design and build websites for Search engine visibility and we meticulously develop your new site with SEO (Search engine Optimization) in mind.
Our Experience in Web Design is our Guarantee so you will get a website designed exactly the way you want and one that is pleasing to your potential customers and easy to navigate. If your site is easy to navigate and is more eye-catching this will decrease your site's bounce rate, this is due to the viewer staying on your page for a longer period of time. Having a lower bounce rate will have a positive effect on organic rankings in search engines such as Google. We work with many local clients such as Frazer Dental in Carrickmacross.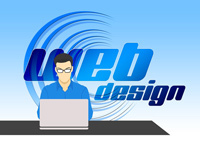 Along with a website that will be Top of its market for Organic Search, we are also now offering Conversion Optimisation. This will enable your Website to convert visitors into Customers easier and quicker, giving you more sales with a higher ROI for your online business. With awards for Best Web Designers for 2 years RUNNING 2016 & 2017, you are Guaranteed to get a great website design and Build that will really showcase your business to visitors. Why not apply for a local enterprise office grant through the trading online voucher scheme? LEO grants are available up to €2,500 towards web design and online marketing. 2018 and 2019, we are also offering 1 Years FREE Hosting of your website on Irelands Fastest SEO optimized Servers – All you need to do is Contact Us.
So Call us today on 01 400 4188 for a Web Design Quotation with a difference. SEO Friendly Website Design for Number 1 Position on Google.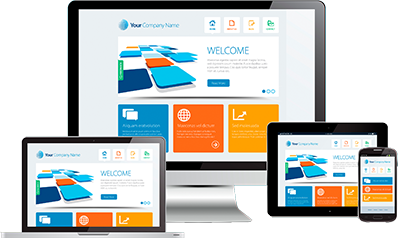 Bespoke Website Design in Carrickmacross
PRO SEO & Web Design Ltd are creative SEO Consultants in Carrickmacross & professional website designers who create, plan, design, develop and deliver custom-made, websites that give an outstanding Return On Investment FOR YOU & look great too.
A poor design will fail to attract business even if your website can be easily found on search engines, so it is of optimum importance that your website design is easy to navigate, Conversion Optimised looks great and is SEO Friendly. Poor designs are associated with low site speeds, increased bounce rates and lower rankings. This is why it is so important to have a leading digital marketing company in Carrickmacross like us to showcase your business online. So Call 01 400 4188 Today for a no obligation Quotation.
Our portfolio and gallery are building up weekly with new websites being built, developed and Launched by us weekly. PRO SEO Web Design LTD have just won an award for the best Web Design Company in Ireland for 2014 & Now for 2015 also.
Responsive & Mobile Friendly Websites
Firstly, if your site is not responsive to all devices such as Desktops, Laptops, smartphones and Tablets, then this could be detrimental to your online enterprise. If it does not adapt and respond to these various screen sizes mentioned, it will lead to a loss of visitor interaction, making your website less appealing to users. Secondly, if your site is not mobile friendly, such as being able to be easily navigated, viewed and touch screen friendly, then this will make it far less appealing to mobile clients. It is now even more important than ever to take this on board as it has been shown recently that mobile searches have surpassed all other searches on Google.